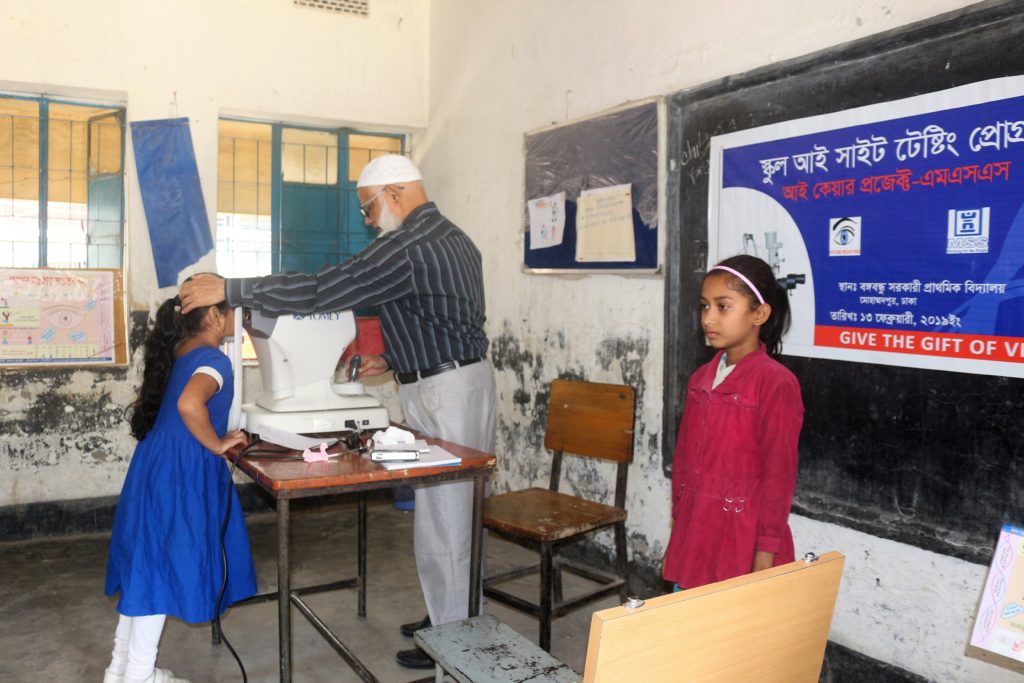 Eyes are important but eye care awareness is low.
To promote community awareness on eye care ECP-MSS conducts awareness campaigns at the eye camps and other program activities. An interactive presentation, posters, flyers and placards are used highlighting basic eye care tips. Eye camp venues were decorated with awareness posters and flyers. Illustrated Flyers were distributed to the eye patients. Surrounding the SSTP an awareness campaign was conducted among the students using the following materials:
Posters – depicting basic eye care tips.
Flyers – highlighting basic eye care tips.
Awareness placards for school children showing indicators of problematic eyes.
ECP team members make interactive presentation at the eye camps on basic eye care with the help of the posters and flyers. Flyers highlighting basic eye care tips were given out to the patients to share with their family and friends.